NHVR Portal Customer Essentials Training - Online Session

FREE ONLINE SESSION
The NHVR is hosting a training session on how to apply for an access permit through the NHVR portal. The online Webinar will take place on the 26th of July at 8am.
Agenda includes:
Introduction to the NHVR Portal

General Navigation

Vehicle Configurations

Search Tables

Submitting an application

Permit Library

​​​
CLICK HERE TO REGISTER FOR FREE!
CHANGE TO PERMITS - NSW
NHVR to process Special Purpose Vehicle permits for NSW
The National Heavy Vehicle Regulator (NHVR) and Roads and Maritime Services (RMS) in consultation
with local councils in New South Wales commenced the planning for the return of heavy vehicle permit processing to the NHVR during 2018.

From the 31 July 2019, the processing of Special Purpose Vehicle (SPV) permit applications for New South Wales will transfer back from RMS and local councils to the NHVR.

RMS and local councils in New South Wales will continue to process Class 1 Oversize Overmass (OSOM) applications on behalf of the NHVR.

To apply for an SPV permit from 31 July 2019 for travel in New South Wales, operators will need to lodge applications with the NHVR. Prior to lodging an SPV application, operators should check the NHVR website for the updates on the latest notices for the:
To access the NHVR Portal, log on to - www.service.nhvr.gov.au

For more information on the change to permit processing in New South Wales, contact the CPAA: by emailing info@cpassoc.com.au, calling 1300 136 636,
or visit the Project webpage.

NATIONAL HEAVY VEHICLE REGULATOR (NHVR)
The National Heavy Vehicle Regulator (NHVR) coordinates the access of heavy vehicles to ensure a safe, efficient and sustainable road network for industry.
The NHVR facilitates a range of access applications from start to finish by liaising directly with road managers (both state and territory road authorities and local government) to manage the application process and the issue of permits.
The NHVR is responsible for administering all regulatory services under the HVNL, including:
Heavy vehicle access permit applications

Heavy vehicle standards modifications and exemption permits

Fatigue management, including a national driver work diary

Compliance and enforcement of the HVNL (through existing transport inspectors and police services).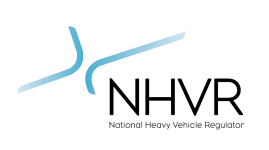 For more information please contact the CPAA on 1300 136 636. Or email us at info@cpassoc.com.au.