News
The Pump Line...
An important part of the Association's role is ensuring that Association members are kept abreast of industry developments, workplace safety and regulation. Members and subscribers to The Pump Line will receive a bi-monthly e-blast updating them of current news and issues from across the country and around the world. Other general news and posting will be listed on this page. Once you have filled in the form below, you will recieve The Pump Line everytime it is released.

Feature in/sponsor The Pump Line...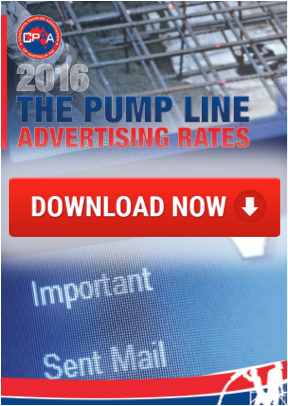 Sponsorship of The Pump Line is highly flexible and caters for all marketing budgets. The sponsoring option provides short and long-term marketing and advertising opportunities.
Sponsorship includes:
Logo within the side-banner
Links embedded within your logo to your company website
Twitter and Facebook promotion
Your contact details posted on our website.
The Feature articles allows businesses to share company specific products, services and news fast. Limits apply to article size, editorial content and frequency.
Feature articles include:
Feature article in body of The Pump Line
Full feature article posted on Association website
Twitter and Facebook promotion
Links to your company website
Your contact details posted on our website.
For more information, email Aiden at publications@cpassoc.com.au or call the office on 1300 136 636.
---