National Heavy Vehicle Regulator
National Heavy Vehicle Regulator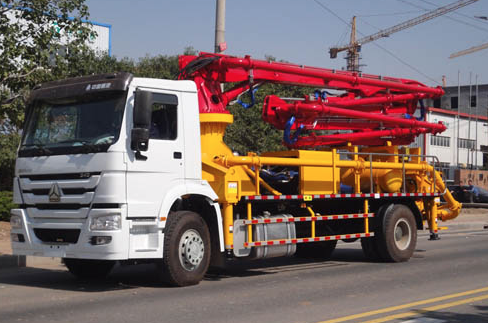 All State Heavy Vehicle Laws are now under one roof thanks to The National Heavy Vehicle Regulator (NHVR). The NHVR looks after a single rule-book for heavy vehicles over 4.5 tonnes gross vehicle mass, making it easier for concrete pumps and special-purpose vehicles to operate under a new National Class 1 Special Purpose Vehicle Notice.
As the NHVR has now joined peak industry associations and road authorities, productivity has been boosted and red tape has been slashed for the constuction industry.
The National Class 1 Special Purpose Vehicle Notice (the SPV Notice) was released on 6 May 2016. It was developed in collaboration with the Concrete Pumping Association of Australia, the Crane Industry Council of Australia, the Australian Local Government Association and State Road Authorities. The NHVR estimate the SPV Notice will remove more than 4000 permits each year.
NHVR CEO Sal Petroccitto said the SPV Notice ensured that vehicles like mobile concrete pumps and mobile cranes will have access to a large network of state controlled roads across Australia. The NHVR will continue to work with road managers across the country to expand this network.
"It is great to see state and local governments working collaboratively with the heavy vehicle industry and the NHVR to provide Special Purpose Vehicles with better access right around the country," Mr Petroccitto said. "The productive and safe transportation of these heavy vehicles is crucial to many industries that drive growth in local communities."
NHVR project manager for the SPV Notice, Matthew Bereni said the SPV Notice goes further than introducing nationally harmonised access conditions for SPVs. "We convinced road managers to unleash heavy vehicle productivity by allowing increased axle group mass limits for thousands of vehicles," Mr Bereni said.
"The SPV Notice introduces aspects of Performance Based Standards in an access notice for the first time for non-PBS vehicles. The SPV Notice provides dimension exemptions for mobile concrete pumps that comply with the PBS level 1 tail swing and low speed swept path performance standards."
The NHVR has drafted a certificate of conformance template to facilitate the use of mobile concrete pumps with larger rear overhangs under the SPV Notice.
The notice and supporting documents can be found at: www.nhvr.gov.au/national-notices.
The CPAA has collaborated with the NHVR team, assisting them with regulations and decision-making over the last eighteen (18) months. The CPAA would like to thank the NHVR for their work, saving Pumpers and other heavy vehicle operators approximately $42 million AUD per. We hope all pumpers find it easier to cross boarders and configure their trucks in the future.
To view the information sheers for each state, click here.