Project Meetings
WORKSHOP 2.0 - 23/2/22
The Concrete Pumping Association of Australia, Tiger Spider and National Heavy Vehicle Regulator are working together on an important project 'Improving Safety Performance for Concrete Pump Trucks'. Late last year the CPAA won competitive funding of $205,000 through the Heavy Vehicle Safety Initiative – Round 6.
Stakeholders joined our Workshop 2.0 to learn about the outcomes of the project so far and discussed how to develop an understanding of safety priorities & safe system principles for concrete pumping equipment. Tiger Spider discussed the findings of the International Review and Market Scan, and outlined the next stage in the project focusing on three (3) key areas of interest:
Fleet Simulation Study
Operating Risks Assessment
Operating Conditions Review
We'd like to thank the National Heavy Vehicle Regulator (NHVR) representatives & Road Managers from various Departments of Transport around the country (TfNSW, State Growth TAS, WA DoT, VIC Roads, WA Main Roads & QTMR) who joined the call to provide expert insight and ask the pressing the questions.
Interested in joining the conversation? Follow the links below to download the Workshop Discussion Forum & complete the Risk Assessment Survey.
---
Download Webinar Recording -

Download Slide Deck -

---
KICK-OFF MEETING - 16/12/21
The Concrete Pumping Association of Australia injunction with Tiger Spider wants YOU to get involved with our project with the National Heavy Vehicle Regulator's (NHVR) latest safety program, the Heavy Vehicle Safety Initiative (HVSI).
Our project - Improving Concrete Pump Road Safety - was granted $205,000 in funding in September of 2021. We're incredibly motivated to work in junction with Tiger Spider (a transport engineering consultancy with expert skills in data analysis and research) to evaluate and understand crash risk with the end goal of finding an applicable use for that information to develop standards for safe vehicle roads and equipment, provide education and information and seek innovation.
We recently conducted a "Kick-Off Meeting" to expand on why the CPAA & Tiger Spider have partnered to undertake this project as well as identify the key objectives of the project and understand the and share your voice! Take advantage of this opportunity by expanding on the operational safety issues faced by your business to help us achieve beneficial outcomes!
---
Download Webinar Recording -

Download Slide Deck -

---
CONTACT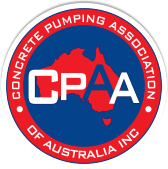 ---