High Risk Work Licence (HRWL)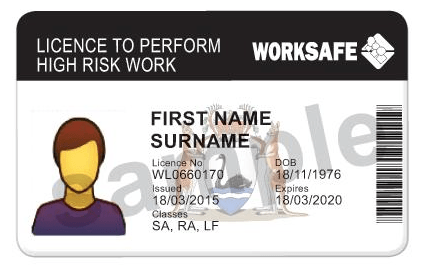 A high risk work (HRW) licence is a photographic licence, issued to persons who have been trained and assessed as competent to work in a class of work defined as high-risk work (HRW). The licence is valid for 5 years and is issued subject to identification checks and verification of age. The licence will allow you to perform this work in any state or territory of Australia. All states and territories will recognise and enforce suspensions and cancellations made in other states and territories.
A person performing high-risk work covered by the National Standard must hold a relevant license unless the person is undergoing training in accordance with this National Standard, or exempted from holding a license.
To obtain a HRW licence you must complete the right qualification and be assessed as competent to do the high-risk work safely. You can then apply to the Work Health and Safety Regulator (WHS) in your state or territory for a licence.
OBTAINING A HIGH RISK WORK LICENCE
Step 1: Find an RTO offering training for a HRW Licence and enrol in the applicable course.
Step 2: Complete your Training to Gain a Qualification
To obtain a HRW licence you must have the right qualification. You can gain a qualification by completing a training course or unit of competency delivered by an RTO. Some states and territories will also allow you to complete informal workplace training with a supervisor who holds the relevant HRW licence. Contact your RTO or local WHS for more information about this.
The Concrete Pumping Association of Australia does not currently conduct, deliver or coordinate training for persons performing high-risk work covered by the National Standard.
Step 3. Book in an Assessment with your RTO
Once you have successfully gained your qualification, your ability to do high-risk work will be assessed by an accredited assessor. An RTO can organise this for you. Once successfully completed, your accredited assessor with provide you with proof of completion.
Step 4. Apply for a High Risk Work Licence with your local WHS
Once you have gained your qualification and been assessed by an accredited assessor, you can apply to your local WHS regulator for an HRW licence.
To do this you must lodge an application for an HRW licence with your local WHS regulator within 60 days of your qualification certification being issued. Your application must include:
Your name and residential address
Aa photograph of you (contact your local WHS regulator for requirements)
Evidence of your age and identity, as required
The class of HRW licence you are applying for
A copy of a certificate that shows you hold the relevant qualification.
Details of any photographic HRW licences issued by another state, territory or the Commonwealth.
A credit or debit card to pay the application fee
You must also make certain declarations to the WHS regulator including about whether you:
Have ever been convicted or found guilty of an offence, or entered into an enforceable undertaking under a relevant WHS law, and if so provide the details
Have ever been refused a HRW licence and if so, provide the details
Have ever held a HRW licence that has been suspended or cancelled or made subject to conditions, or you have been disqualified from applying for any licence.
Step 5. Retain Your Documents
Keep the documentation your accredited assessor provides you with, as well as proof of payment as evidence that you can lawfully perform work in the relevant class of high risk, pending a decision on your application.
Just like a driving licence, you will need to keep your HRW licence with you to present if requested.
FREQUENTLY ASKED QUESTIONS
Any person who intends on carrying out work that is a class of high risk work must hold a HRW licence. To apply for an exemption, contact your local WHS.
There are 5 types of high risk work licences:
Scaffolding and rigging licence
Pressure equipment operation licence
Crane licence
Hoist licence
Forklift licence
Additionally, there are a list of classes of high-risk work that you can apply to be licensed to perform. This includes concrete placing boom, rigging, dogging and much more.
To view more details about classes of high risk work, visit the Safe Work Australia website.
A person is eligible to obtain a licence when they:
Have demonstrated competency in the safe performance of high-risk work under workplace conditions, and obtained the training, assessment, experience and qualifications required by the licensing authority.
Are at least 18 years of age. (Training may commence at an earlier age).
A person who is already a licence holder is not eligible to obtain a second licence issued by any other licensing authority for the same class of work unless the licence is being renewed or replaced.
A person whose licence has been suspended or cancelled in one State or Territory is not eligible to obtain a licence in any other State or Territory for the class or classes of work subject to the suspension or cancellation.
You can perform high risk work while you are completing your training and competency assessment and during the 60 days after your qualification certification is issued — but you need to be supervised by someone who holds a current licence for the class of high-risk work you are performing.
As a HRW Licence holder you must:
Only do high-risk work for which you are licensed
Comply with any conditions imposed on your HRW licence
Have your licence document available for inspection
Notify your WHS regulator of a change of address within 14 days of moving
Notify your WHS regulator as soon as you can if your licence document is lost, stolen or destroyed
Return your licence to your WHS regulator if you are directed to do so.
Five years after date of issue, unless it is suspended or cancelled before the expiry date.
A HRW licence expires five years after the day it was granted. Your local WHS regulator will send you a renewal notice before the expiry date that is listed on the bottom right corner of your licence. You can renew it online; visit your local WHS regulator's website for more information on how to do this. If you do not renew your licence within 12 months of its expiry date it can't be renewed (except in exceptional circumstances). Instead you will need to complete the qualification for the type of HRW that you want to do before you can apply again. Once you have enrolled in the right training you may continue to carry out HRW providing you are under the supervision of someone who holds a current licence for the class of HRW you are performing. Contact your local WHS for state or territory-specific requirements.
Generally, if you have obtained a HRW licence in one place in Australia you will be able to do HRW in any other place in Australia. To check, contact the local WHS regulator where you want to carry out HRW.
If you move states or territories, you can transfer or renew your licence in the state/territory you are now a resident of. Contact your local WHS for more information.
You will need to be trained in the new class of work by a Registered Training Organisation and assessed by a WorkSafe Registered Assessor.
At the completion of your training and assessment, for your new class(es) of high risk work, your Registered Training Organisation will show you how to apply to WorkSafe to have your new class(es) added to your existing HRW Licence.
You should lodge your application within 60 days of the date on your notice of satisfactory assessment for that class.
Once your new class(es) has been added to your existing HRW Licence you will be able to work in multiple occupations on a single licence.
The licence is valid for 5 years starting from the date of issue of the first HRW Licence class endorsed on the licence.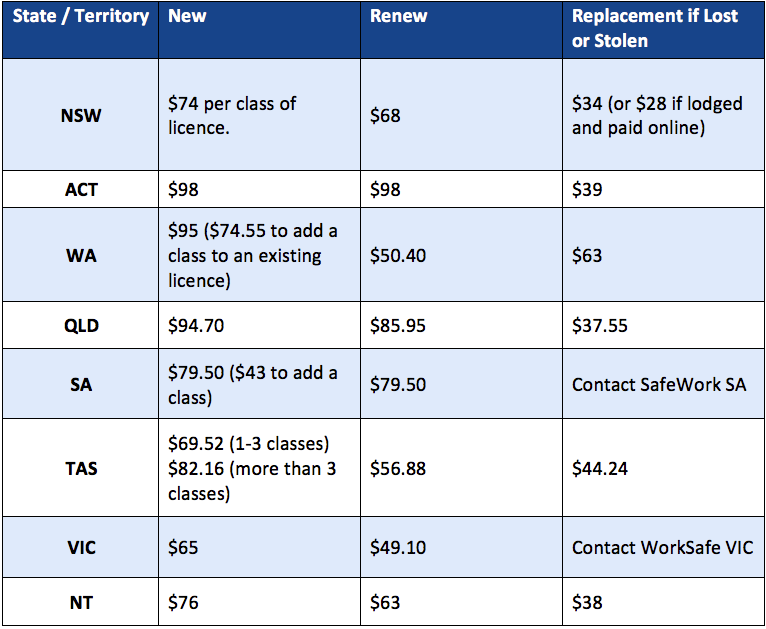 For more information on applying for, replacing or renewing your HRW licence, contact your local WHS regulator.
State/Territory Work Health and Safety Regulators (WHS)

www.safework.nsw.gov.au
13 10 50
LicensingSolutions@workcover.nsw.gov.au

www.worksafe.qld.gov.au
1300 369 915
whsqlicensing@justice.qld.gov.au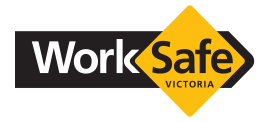 www.worksafe.vic.gov.au
1300 852 562
licensing@workcover.vic.gov.au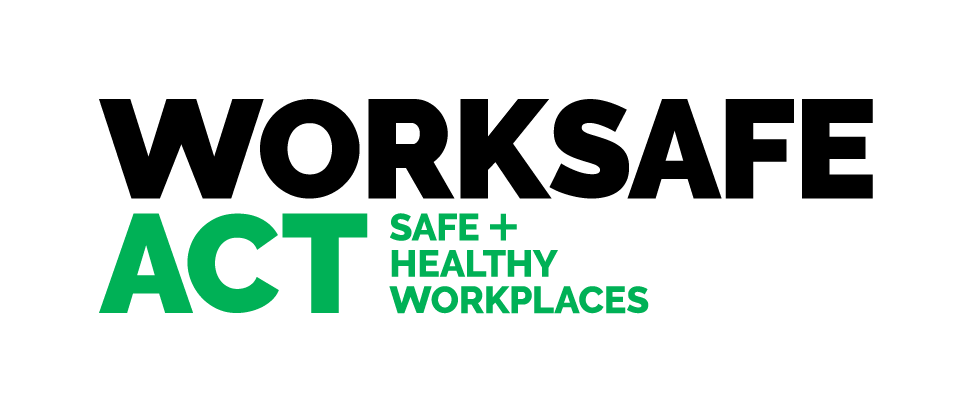 https://www.worksafe.act.gov.au​
13 22 81
worksafe@worksafe.act.gov.au

www.safework.sa.gov.au
1300 975 909
highriskwork@safework.sa.gov.au

www.worksafe.nt.gov.au
1800 019 115
territory.businesscentre@nt.gov.au

www.commerce.wa.gov.au/worksafe
1300 307 877
wslicensing@dmirs.wa.gov.au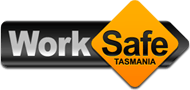 www.worksafe.tas.gov.au
03 6233 8333
wstinfo@justice.tas.gov.au