Our project - Improving Concrete Pump Road Safety - was granted $205,000 in funding in September of 2021. We're incredibly motivated to work in junction with Tiger Spider (a transport engineering consultancy with expert skills in data analysis and research) to evaluate and understand crash risk with the end goal of finding an applicable use for that information to develop standards for safe vehicle roads and equipment, provide education and information and seek innovation.
Today's increasingly oversized modern Concrete Pumps face barriers when accessing road networks due to safety concerns. Our aims are simple, Safer Drivers, Safer Vehicles and Safer Road Use = increased and timely access for oversized pumps.
To acquire more understanding and communication of risks associated with operating oversize concrete pumps on-road, whilst developing appropriate performance standards and operating conditions for larger concrete pumps, we need your involvement and input! New technologies to improve road safety are essential, whilst reviewing existing Performance-Based Standards (PBS) performance requirements will be an outcome. Finally, conducting field testing to validate computer models and inform the development of better performance standards, guidelines for safe operation, appropriate operating conditions, and safety information to inform stakeholders about concrete pump road safety.
Click here to view our Project Meetings | Click here to view our Project Timeline
---
CONTACT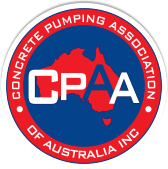 ---