Your next edition of the Concrete Pumper's Magazine is coming this November 2023!
Your one-stop-shop for everything about the Concrete Pumping Industry is set to go to the next level in 2023. Secure your advertising space early before space runs out! Click here to download the Concrete Pumper's Expo Prospectus.
---
Click here to download the 2023 Magazine Prospectus and learn about the options on offer to your business.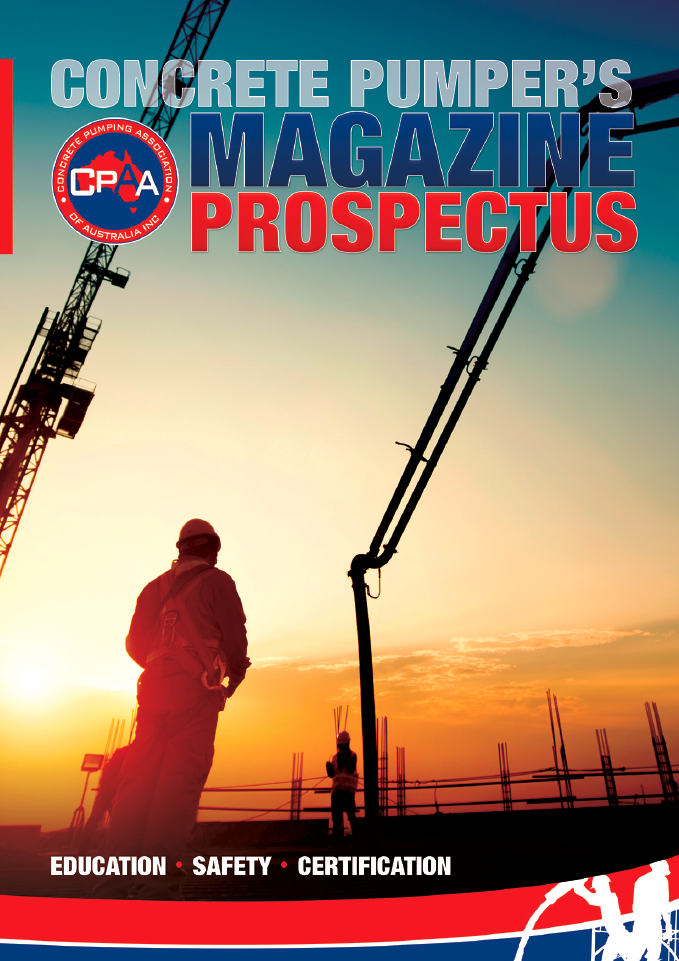 By advertising in the Concrete Pumper's Magazine, your business has the opportunity to engage the stakeholders that truly matter to the bottom line. The concrete pumping industry is made up of approximately 1,300 concrete pumping-related businesses operating 8,000 pieces of concrete placing equipment around Australia and are responsible for providing time-critical, dependable and safe concrete placing ability to both major and minor infrastructure.
Our targeted audiences for both the Expo and the Magazine features:
Builders & Contractors

Pump Manufacturers & Distributors

Industry Service Providers

Pump Contractors & Employees

Concrete Suppliers & Repairers

Pump Certifiers & Assessors

Registered Training Organisations (RTOs)
Don't miss out on this chance to build commercial relationships with the people who matter.
Since The Concrete Pumper's Magazine transformation four years ago, the publication has become a more widely read and respected publication covering safety, education, certification, industry news and pumping projects that matter to readers.
Here is your opportunity ... take a few minutes and read the 2023 Magazine Advertising Prospectus. It may be the most profitable thing you do this year!
---
To find out more or discuss your options, contact the CPAA on 1300 136 636 or publications@cpassoc.com.au.
READY TO LOCK IN YOUR ADVERTISING?
Email your completed booking form to publications@cpassoc.com.au.
---