Join the EquipConversation!
Join the EquipConversation!
Safety First
When it comes to safety, Equipcon is always looking for ways to reduce potential hazards to customers and operators. They aim to guarantee the safety of all machinery operators, without reducing machinery practicality. With more than 40 years' experience out in the field, they know the dangers that can be present when operating pumps, and it is to this end that Equipcon works closely with Zoomlion Research and Development to ensure their products are not only state-of-the-art, but reliable and safe.
With a zero harm company objective, they not only focus on the safety of the equipment supplied to their customers, they also actively concentrate efforts on the safety of their employees. Equipcon holds current ISO certification for Occupational Health and Safety (BS OHSAS 18001:2007 and AS/NZS 4801:2001) as part of their Integrated Management System certified by QAS International, and all staff are trained in the Standard.
Testimonial:
We have been using Equipcon for our high-rise equipment for years now and have purchased Zoomlion high-rise equipment because it is very user-friendly. It provides a safe work environment for our employees. The Zoomlion brand offers an important safety feature in its high-rise equipment! Safety of our employees is our number one priority and this feature assists us with providing a safe work environment. – Chris Rakich, Meales Group WA –
The Future Has Arrived
Thanks to their loyal customers, Equipcon has experienced continuous growth, and they are always looking to the future. In late 2017, Equipcon will be relocating to a bigger, better-equipped workshop, which will more than double their current workspace. It's an exciting time for them, as they continue to grow and provide even better service and support to their valued customers.
Your Truck, Your Choice
As your business grows so do your concrete pumping needs. Equipcon knows this because they've worked in the field and on the pumps, so they understand the challenges and day-to-day operational needs of a concrete pump operator from the ground level up.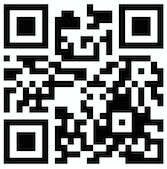 So, whether you want a personalised service for the maintenance and repair of your machinery, or you're looking for a new pump that will take the 'hard' out of your work, Equipcon is the concrete pumping equipment specialist for you.
Call 1300 CARBOTECH
Join with EquipConversation on Facebook and stay connected with Equipcon! They've always got interesting things to say!

Equipcon offers Zoomlion finance to approved purchasers.
Terms and conditions apply.