Access your Safety Manual anywhere with the new E-Book!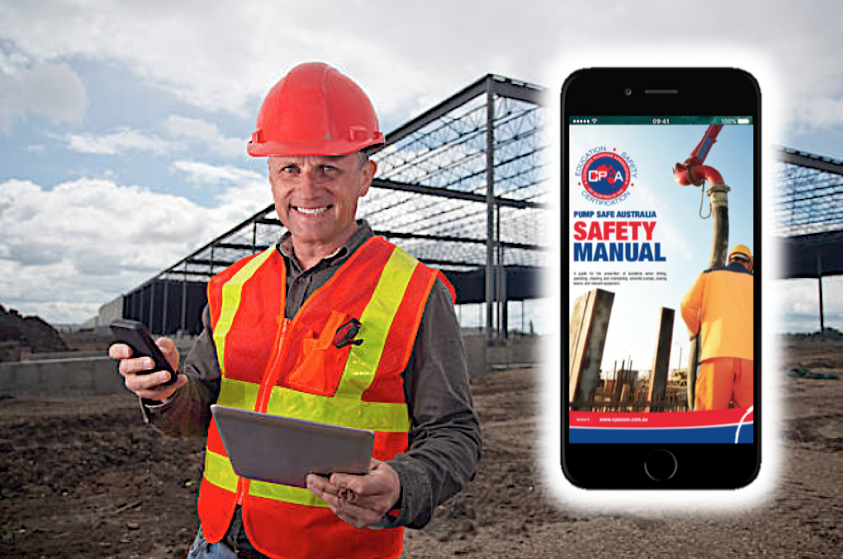 The CPAA has produced a quick reference guide Safety Manual E-Book that has been designed as a guide for the prevention of accidents. The Manual includes safety information for driving, operating and maintaining concrete pumps and related equipment. After the e-book has been downloaded you don't have to be connected to the Internet to read the e-book. You can stay offline!
The book contains the same content as the printed Safety Manual and may be used as a guide for training and induction.
5 Benefits of THE E-Book
1. E-books are delivered almost instantaneously. You can purchase, download and start reading them within minutes, without leaving your chair. You don't have to go to a bookstore to buy them, neither wait for them for days, weeks and sometimes more to arrive in the mail.
2. No trees are required to manufacture paper for the pages of e-books.
3. When you need certain information, you can get it immediately, by searching the e-book.
4. At various times during the year, the Safety Manual will be discounted, which you usually do not get with a printed book.
5. The Safety Manual E-book takes up practically no space. You don't need a library or a room for them. And you can access the e-book whether you're with your pump or not.
The Book will still be available as a printed manual on the CPAA One-Stop-Shop, but you will now also be able to purchase the e-book though, iBooks, Amazon, Kobo and the Google Play Store. Click your prefered reader below to purchase your copy!