CPE Machinery's New Service Centre!
CPE Machinery's New Service Centre!
After years of planning and months of construction, CPE Machinery are proud to announce their new service centre is officially open!
Located in Altona (Melbourne, Victoria), the new facility is large enough to accommodate 16 concrete pumps at once and allows for a 36m tower boom to be set up free standing inside. For CPE Machinery, the addition of this building is part of their commitment to ensuring the highest level of customer support for Putzmeister in Australia. It allows for a dramatic increase in customer support for repairs, testing, mounting new machines on locally sourced chassis, training, as well as boom inspections, rebuilds and certification.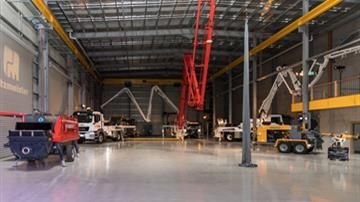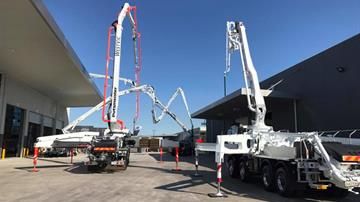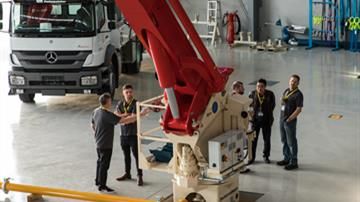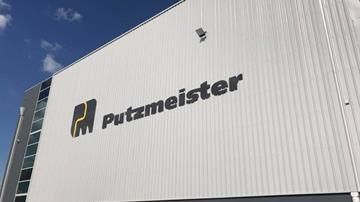 What better a way is there to celebrate this milestone than with a party?!
On the 25th August, customers, suppliers and friends came together to celebrate 60 years of Putzmeister with the grand opening of the purpose-built service centre, workshop and training facility. This was a milestone event for CPE Machinery that also marked the 50th anniversary of Putzmeister in Australia – a proud history which they are forever grateful to our loyal customers and suppliers for being a part of.
Putzmeister Holding CEO, Mr Martin Knötgen and Putzmeister South East Asia CEO, Mr Michael Schmid-Lindenmayer were in attendance to mark the occasion. CPE Machinery are especially grateful to those who travelled long distances to make the event; and for the support of local customers Next Generation Concrete Pumping, WestVic Concrete Pumping, Local Mix Concrete, Rapidcrete and V Constructions, who allowed their machines to be displayed.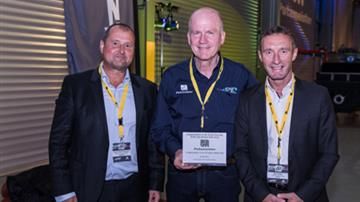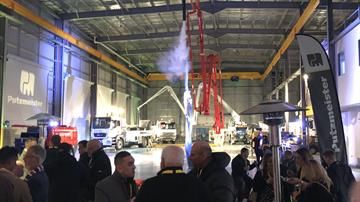 With beer flowing freely well into the night, live music and an aerial performance from the end of an MX35 boom, a great night was had by all!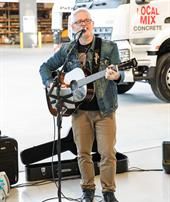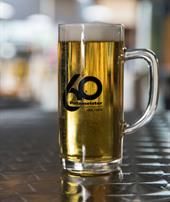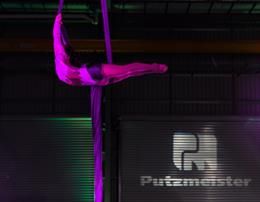 ---
A New Service for NSW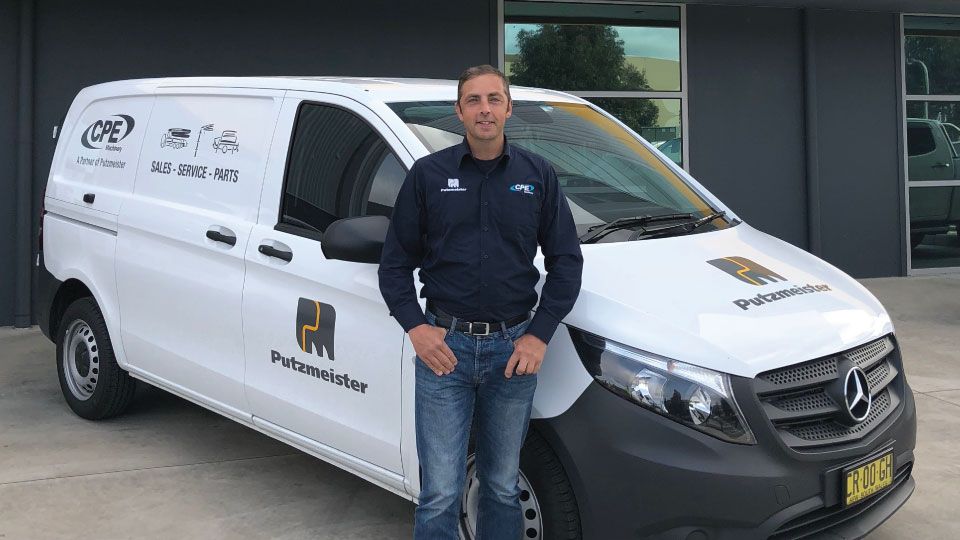 CPE Machinery have also recently welcomed Paul to their team as the NSW Customer Service Manager. Paul brings his experience from Putzmeister UK, where he has held a number of roles over the past 14 years as a Sales Manager, Service Manager and Service Engineer.
CPE Machinery now has experienced full-time support on the road ready to service you in Sydney, providing:
Technical and troubleshooting support for all Putzmeister equipment – on site or at the customers depot
Annual (and monthly) boom inspections by a Putzmeister certified boom inspector
Installation and site support for Highrise Placing Booms
Concrete Pump and mortar machine servicing and mechanical repairs
Training of workshop personnel in servicing procedures of Putzmeister equipment
Assistance to operators to help them better understand the workings of your Putzmeister equipment and troubleshooting
New South Wales customers can contact Paul on 0417 737 675.