Concrete Pump Licensing
Requirements for High Risk Work Licence (HRWL)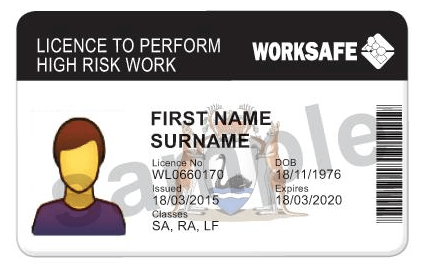 A person performing high-risk work covered by the National Standard must hold a relevant license unless the person is undergoing training in accordance with this National Standard, or exempted from holding a license.
Eligibility for a Licence
A person is eligible to obtain a licence when the person has:
Demonstrated competency in the safe performance of high risk work under workplace conditions, and obtained the training, assessment, experience and qualifications required by the licensing authority.
A person who is at least 18 years of age is eligible to obtain a licence. (Training may commence at an earlier age).
A person who is already a licence holder is not eligible to obtain a second licence issued by any other licensing authority for the same class of work unless the licence is being renewed or replaced.
A person whose licence has been suspended or cancelled in one State or Territory is not eligible to obtain a licence in any other State or Territory for the class or classes of work subject to the suspension or cancellation.
Find out more information here.
Training and Assessment Requirements
An applicant must complete the relevant nationally endorsed unit or units of competency in a Training Package or an accredited course that meets the licensing requirements.
The training and assessment must be delivered under the supervision of, or in partnership with, an RTO in accordance with the AQTF. It must consist of relevant evidence of structured training, practical training & experience, and an assessment of the trainee's competency through the use of nationally approved assessment instruments. To find a qualified trainer and assessor for concrete placing equipment search the CPAA Memberships Directory here.
Practical training can be undertaken in the workplace as part of the productive work of the trainee, or in a training facility that includes a simulated work environment, or using a combination of both these training environments. For more information see pages 13 & 14 here.
Information about the current concrete pumping codes and standards can be found here.
The Concrete Pumping Association of Australia does not currently conduct, deliver or coordinate training for person performing high-risk work covered by the National Standard.