Concrete Pumper's Magazine: Advertising now Available!
The Concrete Pumper's Magazine delivers 12 months of industry news, legislation changes, members stories and CPAA Project updates.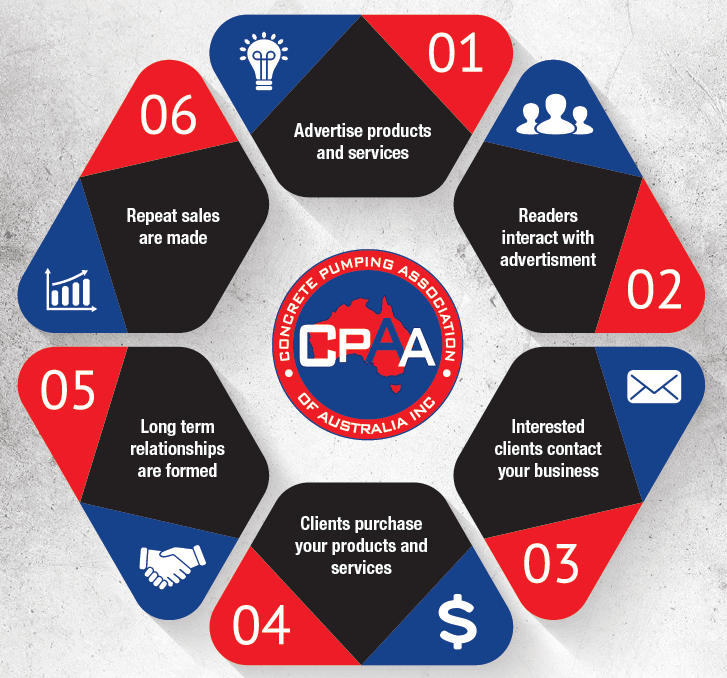 Since The Concrete Pumper's Magazine transformation four years ago, the publication has become a more widely read and respected publication covering safety, education, certification, industry news and pumping projects that matter to readers.
This has increased readership to approximately 95% of industry-related businesses with 13,000+ pumpers employed. This year, the magazine will be published in time for the Concrete 2019 Conference in Sydney, increasing the publication's readership and reaching an additional 600-700 key decision makers in the industry.
Here is your opportunity ... take a few minutes and read the 2019 Magazine advertising prospectus. It may be the most profitable thing you do this year.
---
Take a minute to download the 2019 Magazine Advertising Prospectus and read through the options on offer to your business.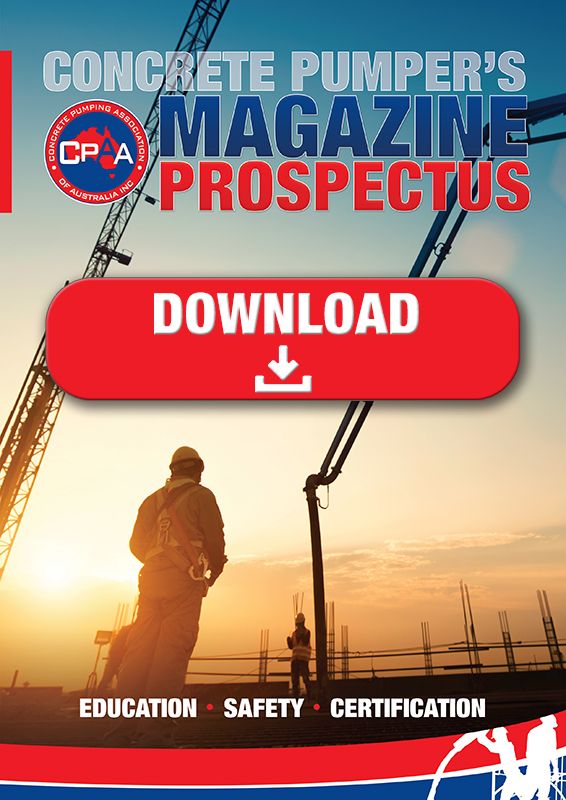 If you have any questions or would like to discuss your advertising, please contact the Concrete Pumping Association of Australia via publications@cpassoc.com.au or 1300 136 636.