ACCIDENT ALERT: Concrete Truck Flips Over In The U.S.
A construction site outside of Atlanta has had a close call with their concrete pump truck when it overturned last Tuesday afternoon.
The toppled truck temporarily blocked traffic on a number of nearby roads, including the main highway. It was reported that there were no injuries.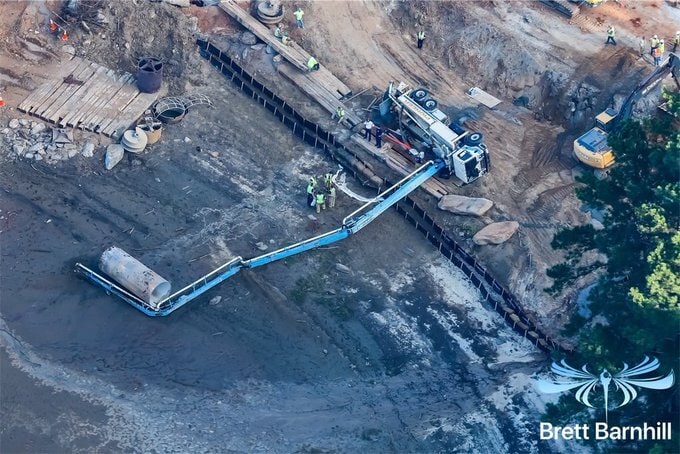 Image - Brett Barnhill
Accidents of this nature reminds us just how dangerous our equipment can be. Safety must always be at the forefront of our minds!
For more news updates and important industry information sign up to The Pump Line!