ACCIDENT ALERT: Crane Snaps in Sydney
Scary news coming out of southwest Sydney. A crane suffered a catastrophic failure, collapsing onto a worksite in Smeaton Grange.
Captured footage from 9 News shows the moment the crane flips over, cascading down to the ground below. The large crane tower detached from the lower structure in the industrial suburb about 60km southwest of the Sydney CBD.
The worksite, normally populated by over 100 construction workers and contractors, miraculously reported no injuries.
SafeWork NSW Executive Director, Tony Williams, has identified the cause of the accident as the jib holding the crane to its base suddenly dislodged from the upper part of the main tower crane.
This caused the large structure to come crashing down, damaging the worksite and leaving a mangled metal mess on the ground below. Workers were forced to stay late into the night to clean up the incident.
"This is something – speaking to the engineers on site here – very few have seen before. It is extraordinarily unusual," Mr Williams said.
"Had this occurred on a day where we have up to 100 workers on site, it could have been a tragic outcome."
It's being reported that SafeWork NSW is working diligently to remove similar crane models from work sites around Sydney.
The workplace health and safety regulator is investigating the incident.
The crane operator, Reds Global, has released a Media Statement addressing the incident.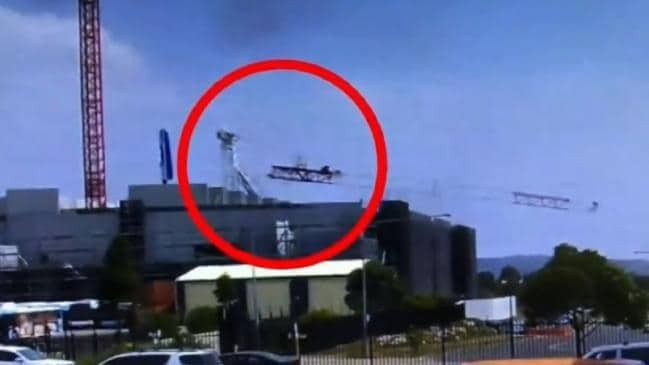 Image: 9 News
---
SHOP
---