eLogbook Update 1.2.65
The CPAA has recently released an update for the eLogbook for Android and iOS. It adds a 6 month graph for the Monthly Pipeline Check and shows the average monthly thickness decline (mm) over 6 months. This will give pumpers insights into how quickly their pumps are declining in thickness and help users predict future thickness declines and book in early for repairs etc.
The update also fixes an issue with increases (from repairs, new parts or replacements) or no-change in thickness showing as a decline in red. This will now show different indicators and colors for increases and no-changes.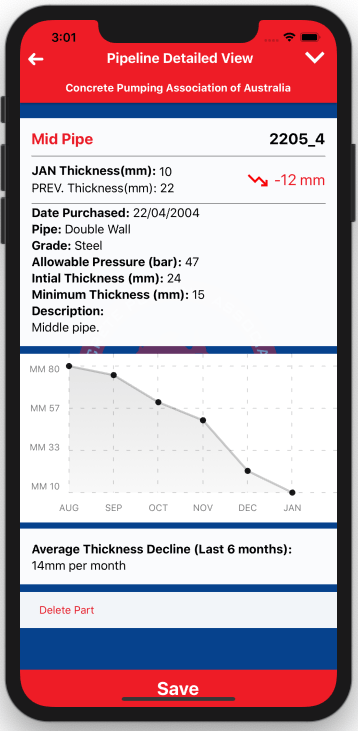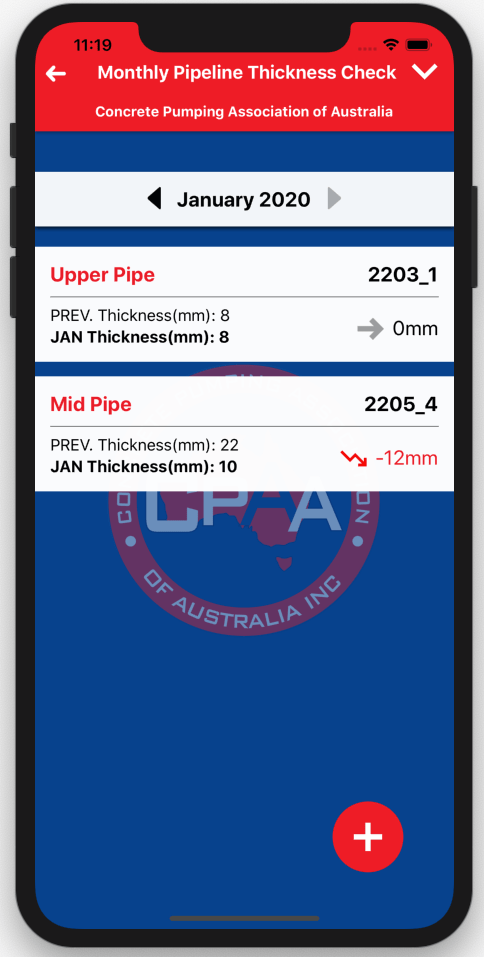 Another update will be out soon fixing some known issues with report uploads on iOS devices and the log-hours graph not spanning over different years.
If you're a member and would like to register your business to the free eLogbook click here
If you want to use the eLogbook but are not a member click here