Finlease COVID-19 Support Packages
Finlease COVID-19 Support Packages

Finlease has provided a very useful document for businesses who may be experiencing financial distress as a result of the COVID-19 crisis. The fact sheet below identifies the financial institutions that are willing and able to assist it's clients by offering a variety of deferred payment plans for their clients.
Click the image below to download the file.
---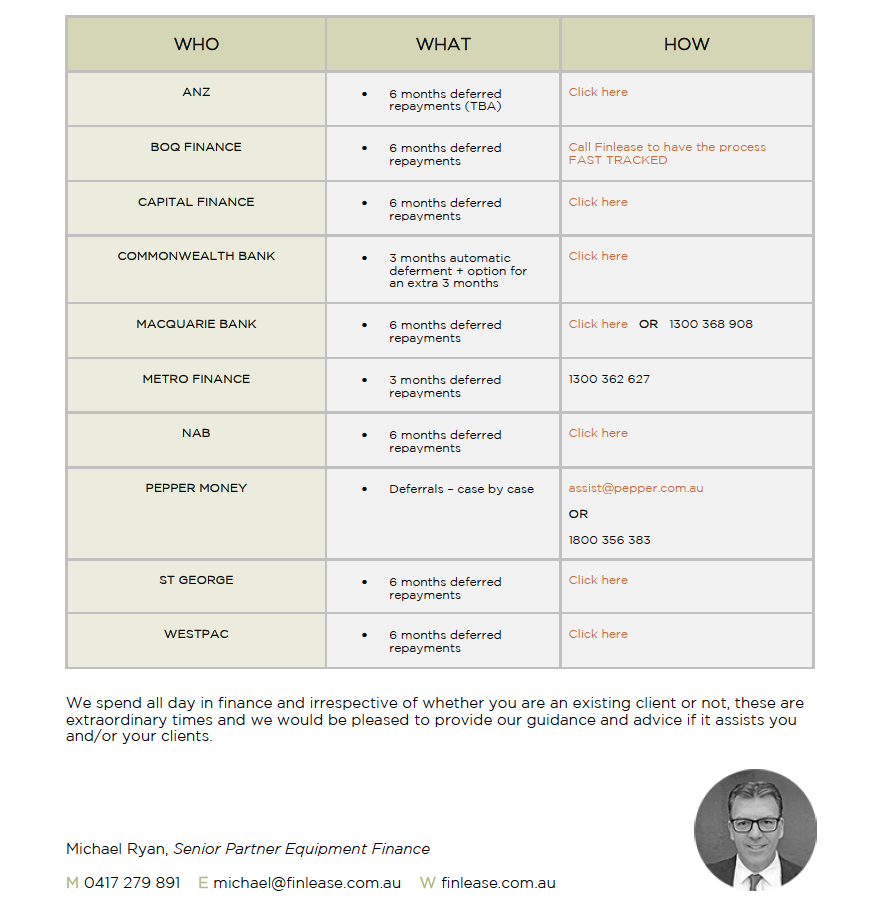 ---
If you or your business requires assistance throughout the COVID-19 crisis, please do not hestitate to call us on 1300 136 636 or email us at info@cpassoc.com.au.