Pumpers Job Board - Employers Information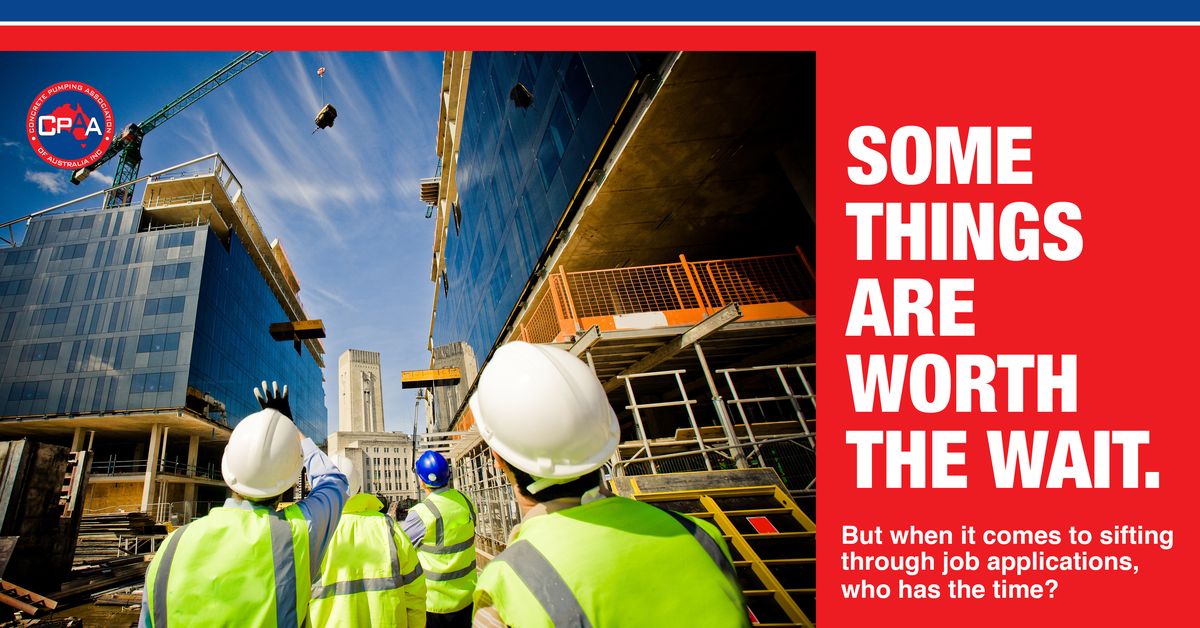 Some things are worth the wait; the first sip of coffee in the morning, a much-needed holiday, or winning the pumping contract.
But sometimes we just can't afford the wait; in traffic jams, for a COVID-19 vaccine, for the right person to fill a vacant position or one of your employees, who knows a mate, to pass on the vacant position.
The concrete pumping industry did it tough last year. While we've helped our members navigate regional and state lockdown measures, we're eager to assist in rebuilding businesses from projects on hold, loss of employment, shifts in workplace operations and the impact of COVID-19. In an aim to get the concrete pumping community back on its feet, the Concrete Pumping Association of Australia is launching "Pumpers Jobs Board".
We've taken the hunting, the sifting, the waiting and the hassle out of the job postings, helping you find suitable employees directly through our website.
As a valuable recruitment tool, the Pumper's Job Board allows:
- Skilled and industry-specific job seekers to post their details and CV
- Businesses to post job vacancies and receive applications in their inbox from the CPAA website
- A streamlined, targeted approach to employ the right person for the right job within the concrete pumping sector.
Through this initiative, the Concrete Pumping Association of Australia aims to bridge the gap between employers and employees by providing a platform for industry-specific job postings to match skilled job seekers with hiring companies.
---
The Pumper's Job Board will enjoy a 3 MONTH GRACE PERIOD. All ads posted on the CPAA Pumper's Job Board will be complementary until Monday the 19th of April.
If you are interested in posting an advertisement, please email us at info@cpassoc.com.au or call us on 1300 136 636.