Line Pump Training Course Success!
In early May, the CPAA Hosted the 3rd Line Pump Training Course for Aussie Pumpers, to get formal training, upskill to the best industry practices and get hands on experience. The training was conducted in a class and around a pump from one of Australia's best Trainer/Assessors, Neville Barnes of Kanefall.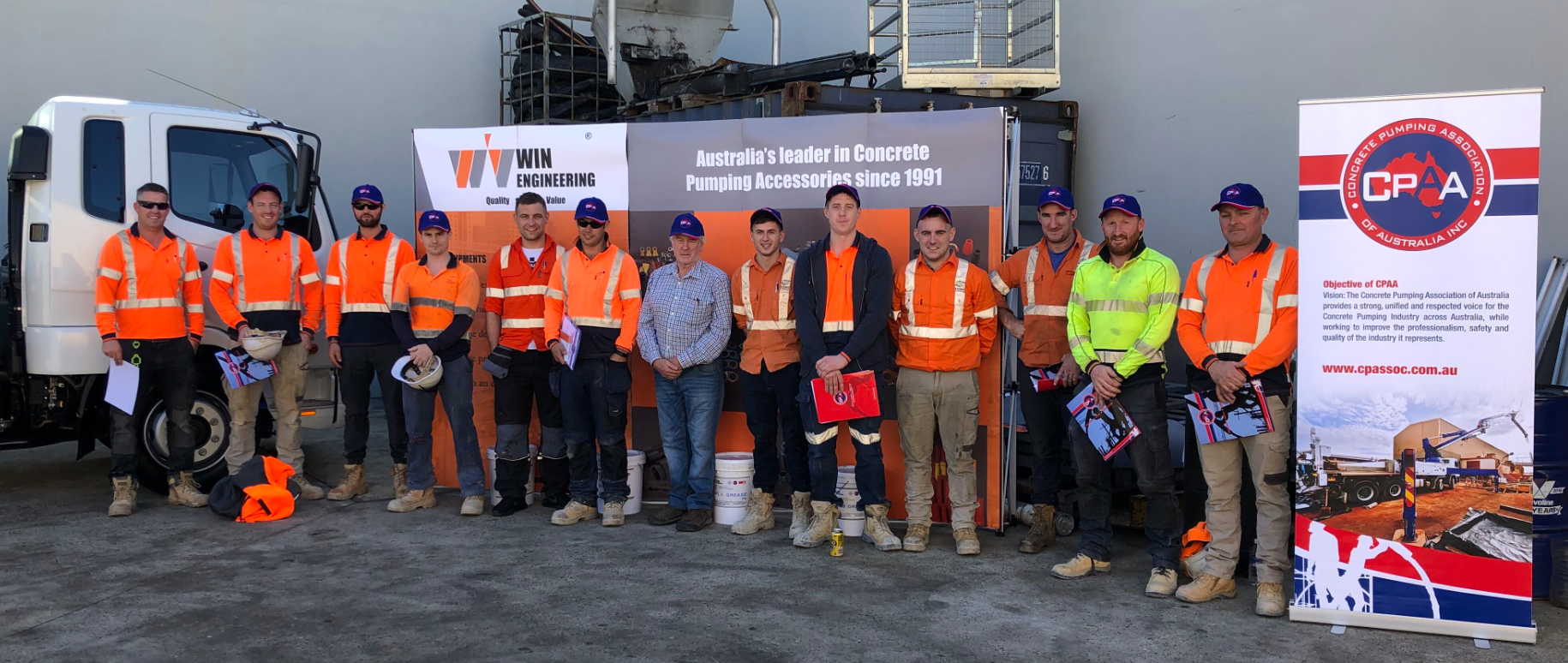 All of the 14 attendees passed the course and received their Certificate, along with a bag of merchandise, workbooks and material from the day.
The event which was hosted by W Win Engineering, in Milperra. The CPAA would like to thank John Win, Rob and his team for their support with the Course and their ongoing support of the Association.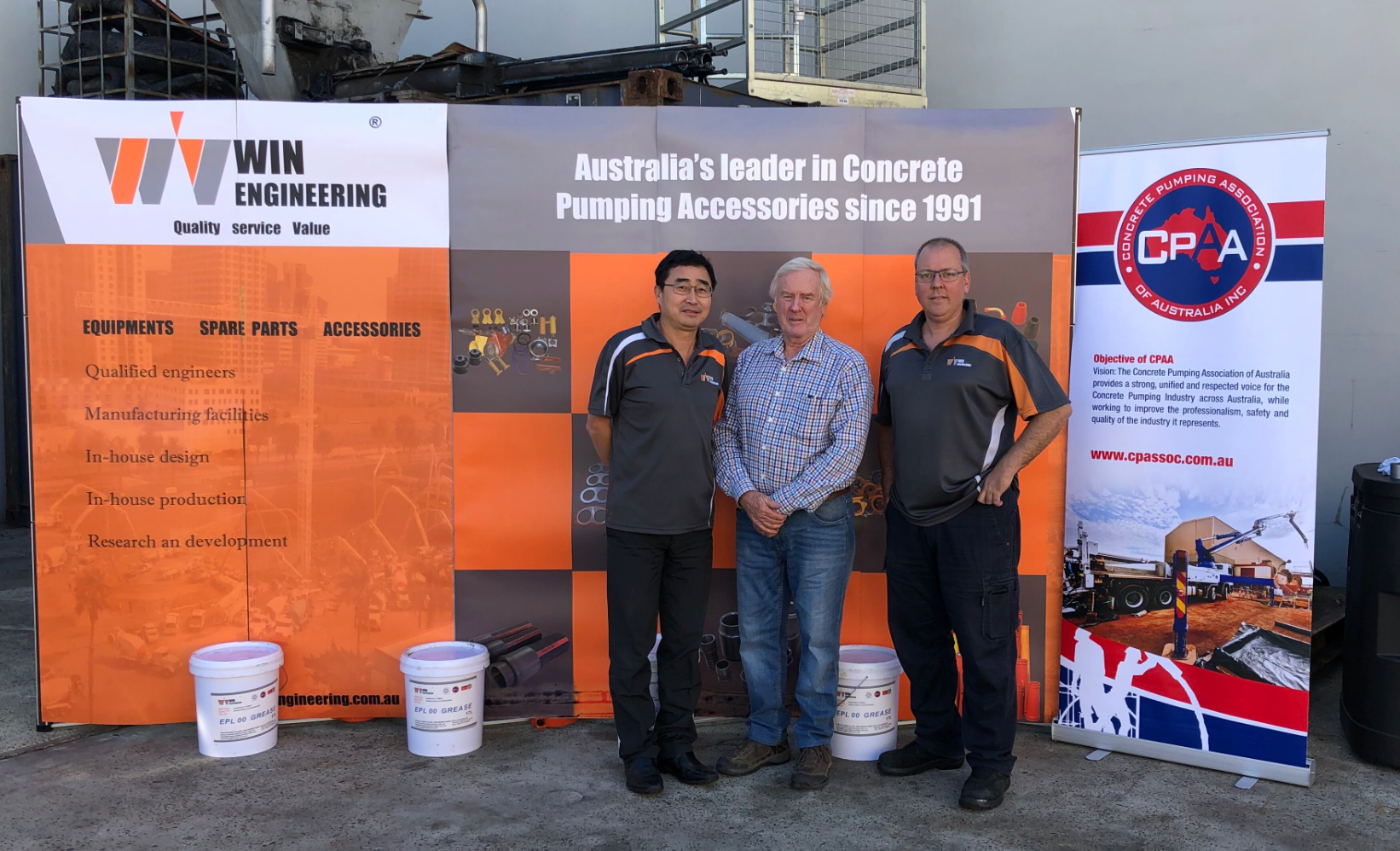 Here's what Rob Windshuttle of W Win had to say…
"The thoroughness and detailed manner in which Neville is able to pass on his wealth of hands on experience is amazing. I witnessed his responses to candid discussions and questions with complete certainty which only comes from living in those moments. I have no doubt that the group on the day would feel the same.
From what I experienced, the content was relevant and detailed. I strongly believe this type of Industry Relative Training is a must for anyone working on or around plant and machinery, only good things can come from investing in your crew in this way. I would encourage today's and tomorrow's pumpies to embrace the notion of being a member of the CPAA. The benefits far outweigh the costs."
We are currently looking for the next Line Pumping Host in Sydney or Brisbane. If you or someone you know may be interested in hosting, contact the office at info@cpassoc.com.au or call 1300 136 636 and speak to Alex.