The CPAA eLogbook is available NOW!
The CPAA eLogbook is available NOW!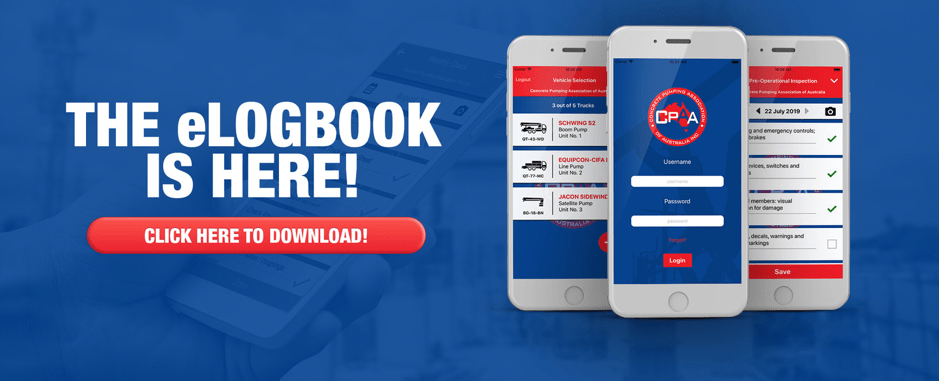 Concrete Pumping Association of Australia eLogbook App brings together safety, reporting and maintenance of concrete pumps into a simple accessble app for use on all electronic devices using the advantages of the cloud. Developed to complement our exisiting and highly valued hard-copy logbooks sold by the CPAA.
Our new eLogbook App will provide operators, supervisors, owners, inspectors and repairs access anywhere and anytime from the convenience of your all your electronic devices (smartphone or tablet)!
Complete daily checks up to 5x Faster ✅

Photograph the site and pump set-up ✅

Offline use when you're out of range ✅

Send reports to the office instantly ✅

Employee specific tagging ✅

"Investing in the CPAA eLogbook App will streamline your Business's operations!"
For more information, visit our Log Book App Page! Or call us on 1300 136 636.