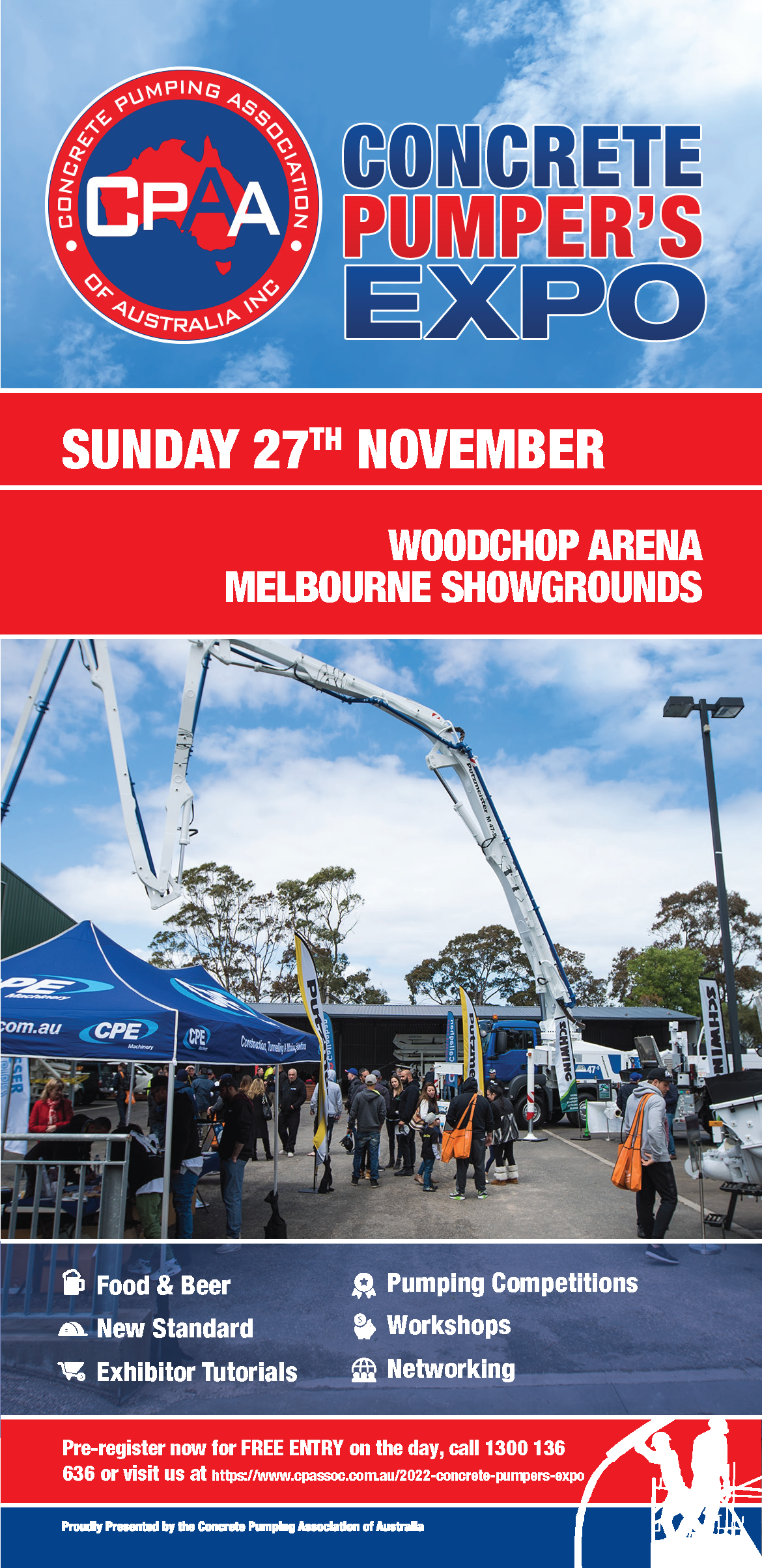 The CPAA Expo is a biennial event that showcases the CPAA and their members to the entire Industry.
---
EVENT DETAILS
DATE: 27th November 2022
LOCATION: Melbourne Showgrounds, Woodchop Arena
---
We are looking forward to some of the best in the industry showcasing their products and knowledge at the 2022 Concrete Pumper's Expo!
Expected Attendees:
Concrete pump certifiers and assessors
Registered Training Organisations (RTOs)
Distributors
Manufacturers
Service providers and industry experts
Concrete pump suppliers and repairers
Educators
Come down and enjoy a day with the industry at the 2022 CPAA Expo!
---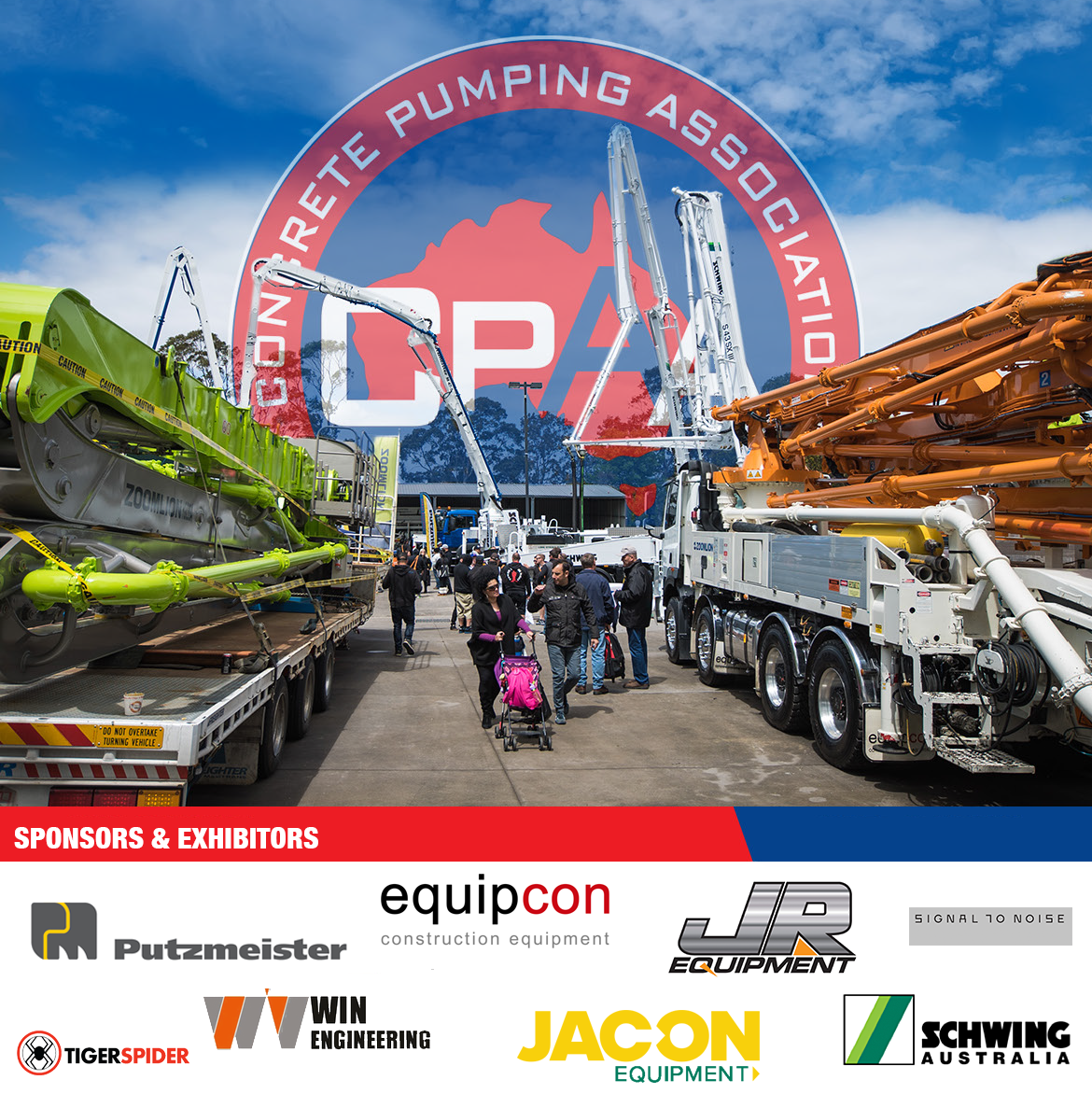 ---
CONTACT: