New CPAA Member Benefits: Benchmark your Business & Win a $1,200 Strategy Session!
The CPAA recently announced two new member benefits in connection with its commitment to member profitability, the first being the 2018 Financial Benchmark Study. Members who participate in the study will receive a confidential report comparing their company to results achieved by the best in the business.
The second benefit is your opportunity to hear directly from Stuart Donaldson who will conduct two sessions at the 2018 Concrete Pumper's Expo – Benchmarking Your Business: Are You Earning All That You Should? And 3 Numbers You Can't Live Without.
Those who attend and enrol on the day to participate in the study go in the draw to win a free, one-on-one strategy session with Stuart! This consultation is valued at $1,200.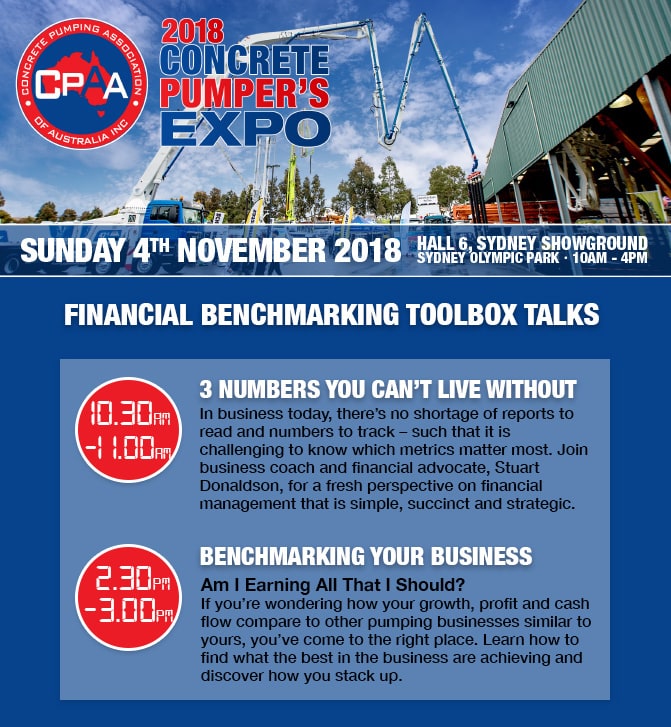 Learn more about the CPAA Financial Benchmark Study.